03 Mar

Master of International Innovation Visual Arts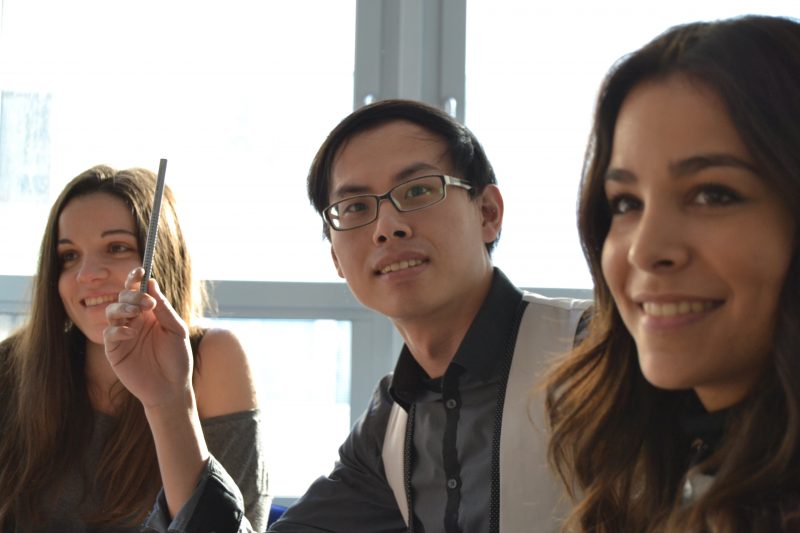 University of West Attica initialized the procedures for the establishment of the Master of International Innovation Visual Arts academic program.
This programme aims to train students with good humanistic and artistic quality and aesthetic ability, master the professional theory and skills of visual art design, explore the interdisciplinary integration and innovation of visual art, and carry out the cutting-edge practice of art and technology, art and humanities. Our goal is to cultivate students' innovative spirit and sense of teamwork, have an international vision, and be able to make rational use of their professional knowledge to engage in visual art practice and research.
Years of the program and Award of the degree
Years of the program: 1.5 years
Degree: Master of Arts
Training Methods
Methods of delivery of MA Program will include studio-based assignments, lectures, tutorials, seminars, workshops, student-led presentations and discussion, experimental and live briefs, study trips, and reflective analysis.
Executive Team
Academic director of the program:
Professor Aristeidis Kontogeorgis (Greece)
Professor Xie Yong (China)
Administration director of the Program: Ms Zhou Erli
International Teaching Team:
From Europe
Pr. Anna Luppi, Anatomy in Art, University of Fine Arts, Florence, (Italy) 
Pr. Maria Antoinete Maleo, Art History, University of Fine Arts, Palermo,(Italy),
Pr. Alesandra Porfidia, Sculpture,University of Fine Arts, Rome, (Italy)
Pr. Seckin Tercan,Photography Techniques of the 19th century, Mimar Sinan
University, Istanbul, (Turkey)
Pr. Aristeidis Kontogeorgis ,Photography, West Attica Univesrity,(Greece)
Pr Ralf. Sander, Sculpture, Ulster University. (UK)
Pr Handi, Illustration, Faculty and Fine Arts of Cairo (Egypt)
From China
Li Xiangqun/Professor, PHD Supervisor/ Dean of Lu Xun Academy of Fine Arts, (China)
Xie Yong/Doctor, Professor, PHD Supervisor/ Dean of School of Fine Arts, Shenyang University, (China)
Zhou Erli/Doctor, Professor, Director of Greece-China Culture and Art Exchange Center (Greece)
Guan Donghai/Doctor, Professor, PHD Supervisor./Deputy Director of Arts and Crafts Department of Academy of Fine Arts, Tsinghua University (China)
Li Yupu/Doctor, Professor, PHD Supervisor/Deputy Dean of Handicraft Art School of China Academy of Fine Arts, (China)
Yue Song/Doctor, Associate Professor, Master supervisor, Department of Arts and Crafts of  Academy of Fine Arts, Tsinghua University (China)
Deng Yan/Doctor, Associate Professor, Master supervisor, Department of Arts and Crafts, Tsinghua University Academy of Fine Arts, (China)
Shi Peiyong/Doctor, Professor, Master supervisor, School of Arts and Crafts, Guangzhou Academy of Fine Arts, (China)
Song Wu/Doctor, Professor, PHD Supervisor of Dean of Academy of Fine Arts, Xiamen Overseas Chinese University, (China)
Wang Meng Meng/Doctor, Professor, Dean of School of Arts and Crafts, Xi'an Academy of Fine Arts, (China)
Jin Wei/Professor, Master supervisor, Dean of Academy of Fine Arts, Jilin Academy of Arts, (China)
Chen Si/Doctor, Professor, Master supervisor, Dean of Academy of Fine Arts, Jilin Normal University, (China)
Wang Yifei/Professor, Master supervisor, Dean of Animation School of Lu Xun Academy of Fine Arts, (China)
Cheng Xianfeng/Professor, Master's supervisor, Deputy Dean of Art School of Harbin University of Science and Technology (China)
Li Lin/Doctor, Professor, Master supervisor, Deputy Dean of Postgraduate School of Lu Xun Academy of Fine Arts (China)
Shen Ying/Professor, Master Supervisor of Lu Xun Academy of Fine Arts, (China)
Li Dapeng/Master, Visiting Lecturer, Shenyang University
Yang Zhuoyang/Master, Visiting Lecturer, Shenyang University
Li Hui/Professor, Academy of Fine Arts, Tianjin University